Do you have a construction project we can help with?
GROUNDWORK, SUBSTRUCTURE, BUILDERSWORK & SUPERSTRUCTURE CONTRACTORS
CityBuild Group is a multi-disciplined business specialising in Sub Structure and Super Structure construction in the following sectors:
Residential
Commercial
Leisure
Retail
Industrial
Healthcare
Education and Public Sector
Our Substructure and Superstructure division specialises in:
Groundworks and Drainage
Civil Works for Utility Companies
Soft Strip and Demolition
Site Set up and Enabling Works
Basements and Reinforced Concrete Frames
Hard and Soft Landscaping
Builders work and Diamond Drilling
Security Bollards, Barriers and Street Furniture Installation
Sub Structure and Superstructure Brick and Blockwork
General Builders work
Minor structural steel work and alterations
Modular Build Preparation Works
For our housing, residential and development clients, we offer the following additional services:
Joisting and First Fix Carpentry
Roof Trusses
Roof Tiling and Coverings
The additional services allow our housing, residential and development clients to hand over a project to CityBuild Group from foundation level to a complete structure leaving procurement and interfacing trade construction problems in house enabling the client to concentrate on the fit out, mechanical and electrical aspects of their project.
Our company continuously strives to identify our clients' needs providing solutions that both technically and financially meet the highest standards, whilst adhering to rigorous Health, Safety and Environmental regulations.
CityBuild's management team have many years' experience and have been involved in many successful projects producing high end quality for both our client and end user.
Over the years we have constantly provided solutions by using the most up to date and innovative methods of work.
We work hard to build long lasting relationships with our clients who repeatedly use our services and whom are safe in the knowledge that their project will be met with complete commitment and with the utmost attention to detail.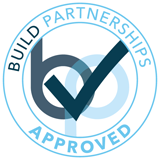 MISSION STATEMENT
To be our clients preferred contractor in maintaining our first class reputation by delivering our projects on time, within budget and to specification.
Our aim is to tailor to our customers' needs and always exceed expectations.