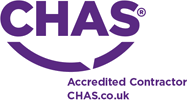 The Citybuild Group believe that all workplace accidents are preventable. Our health and safety approach not only focuses on improving work practices but also to eliminate workplace accidents – our management team strive to make every employee's health and safety a top priority, and eliminate all unsafe behaviours and incidents.
We believe that no task is so urgent nor important that our employees cannot take the time to do it safely and responsibly. We aim to provide a workplace where all employees return home each day in the same condition that they arrived at work.
Whilst our safety performance is already more than impressive it is Citybuild's ultimate target to achieve ZERO incidents and ZERO injuries throughout our entire business operations and sites.
To enforce health and safety on our sites, both Citybuild and our clients sites we undertake daily task briefing, toolbox talks, Safely managing all relevant tasks (SMART) cards, we also undertake detailed H&S audits undertaken by a qualified member of the senior management team.
Citybuild Group invest in our sub-contractors and employees health and safety training, providing them with the education and tools necessary to work efficiently and safely. This scheme has provided our workforce with a number of training qualifications including CSCS, CPCS, CDDO, SSSTS, SMSTS, IOSH, NEBOSH, CDM, Highfields Health and Safety, Asbestos Awareness, Confined Spaces and British Safety Council for Directors.
CHAS Certificates
Recent Projects
Hurstmere School – Milane
tempuser
2019-08-09T13:35:41+01:00
Southend Hospital – Milane
tempuser
2019-08-09T13:30:08+01:00
Hornchurch – Flush Group
tempuser
2019-08-09T12:58:56+01:00
Do you have a construction project we can help with?